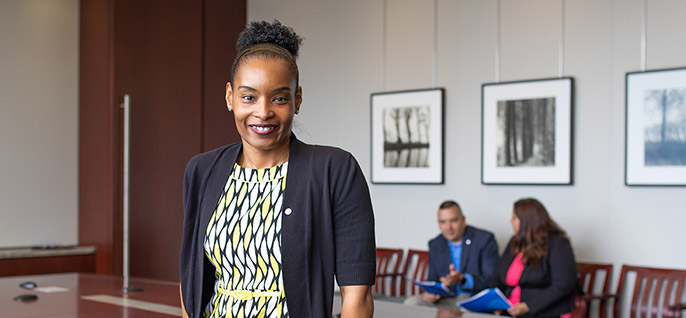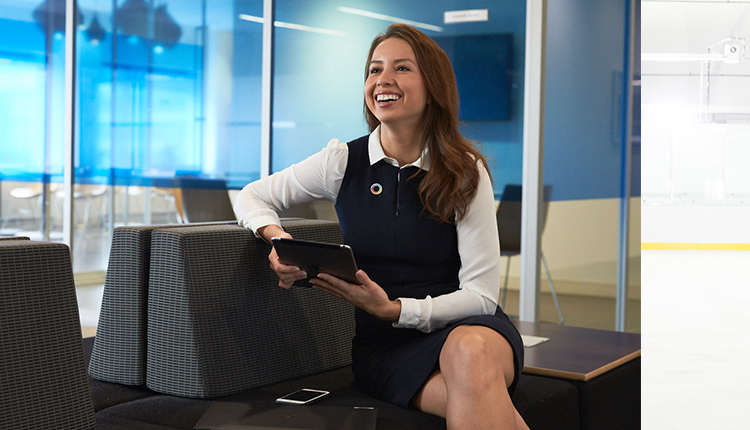 Zero Barriers to Inclusion: 2021 Progress Report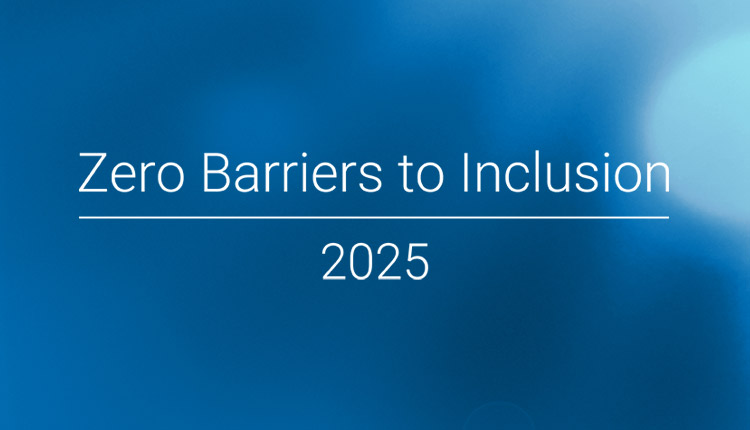 BMO unveils new diversity and representation goals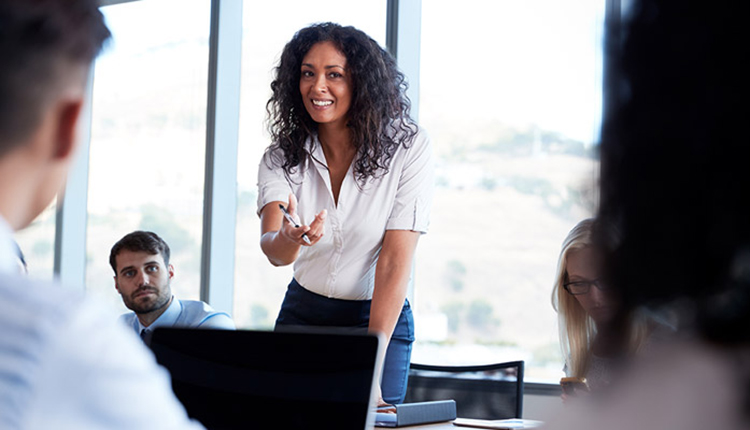 Forbes ranks BMO one of America's Best Employers for Women in 2020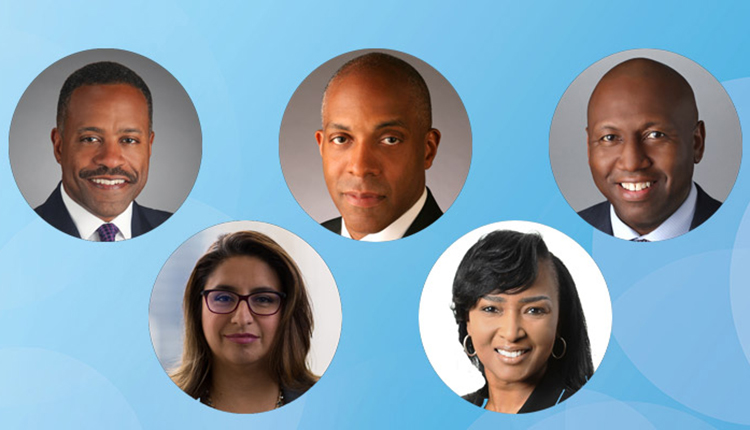 Five BMO bankers named to Crain's 2020 Notable Minorities in Commercial Banking list
BMO earns 100 on 2020 Disability Equality Index for the fifth year in a row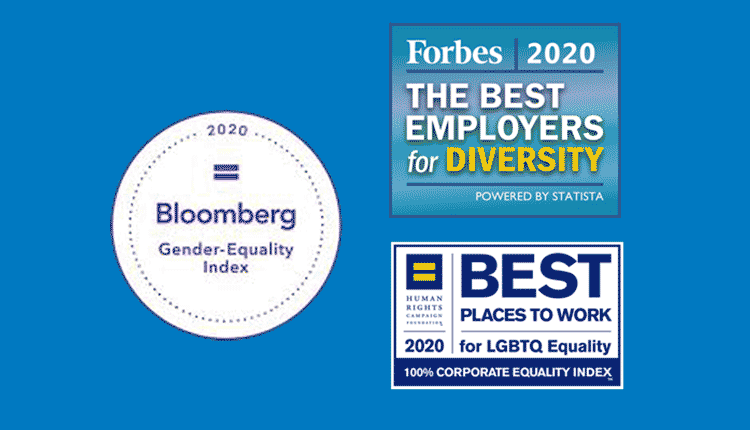 Recognition for diversity and inclusion for BMO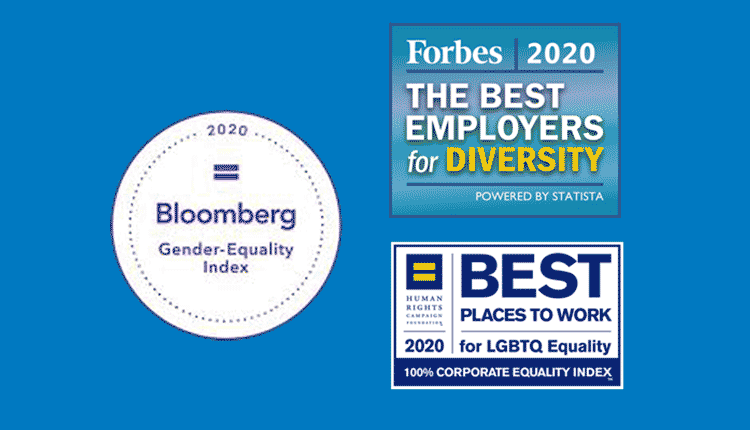 Recognition for diversity and inclusion for BMO
The benefits of diversity and inclusion
BMO is dedicated to ensuring an equitable employee experience for all, supporting inclusion and improving access to development and career advancement for colleagues facing systemic barriers. As a company that is founded on strong relationships, we know that diversity and inclusion help us better reflect different communities' needs, goals and perspectives, so we are well-positioned to serve them. Teams that are both diverse and inclusive attain higher levels of engagement, loyalty and growth, and are more innovative.
Our diversity and inclusion strategy
Our Leadership Committee for Inclusion and Diversity (LCID), which comprises 25 senior executives from across the bank, has developed a bold, multi-year strategy called Zero Barriers to Inclusion 2025 to drive performance by excelling at diversity and inclusion. It includes ambitious workforce representation goals with annual milestone targets, designed to increase senior leader representation in key diversity areas such as People of Colour (with a focus on Blacks and Latino employees) and women, and to create opportunities at every level for LGBTQ2+ employees, and Indigenous employees in Canada.
Our representation targets are complemented by programs to accelerate the recruitment, development and advancement of talent in underrepresented segments. In 2020, BMO launched its Black and Latino Advisory Committee (BLAC), focused on employee experience, advancement, and engagement of Black and Latino talent.
Reinforcing our commitment to inclusion and opportunity-building for diverse employees, our signature D&I learning program, called Learn from Difference (LFD) is a multi-year initiative focused on building leadership capabilities and equipping leaders with strategies to create a more inclusive environment for colleagues, customers and communities.
All of BMO's employees have the opportunity to participate in one of our 15 Employee Resource Groups (ERGs) which help foster an inclusive workplace and a sense of belonging across a range of diverse segments.
Zero barriers: supporting inclusion beyond BMO
BMO's Zero Barriers to Inclusion 2025 is a multi-year strategy focused on providing access to opportunities and enabling growth both inside and outside our doors. It includes initiatives directed at supporting not only our diverse colleagues, but our customers and communities as well. We're expanding financial inclusion for diverse customers through inclusive banking products, services and resources, and building strong community relationships to foster racial justice and Truth and Reconciliation, while promoting inclusive local economic opportunities.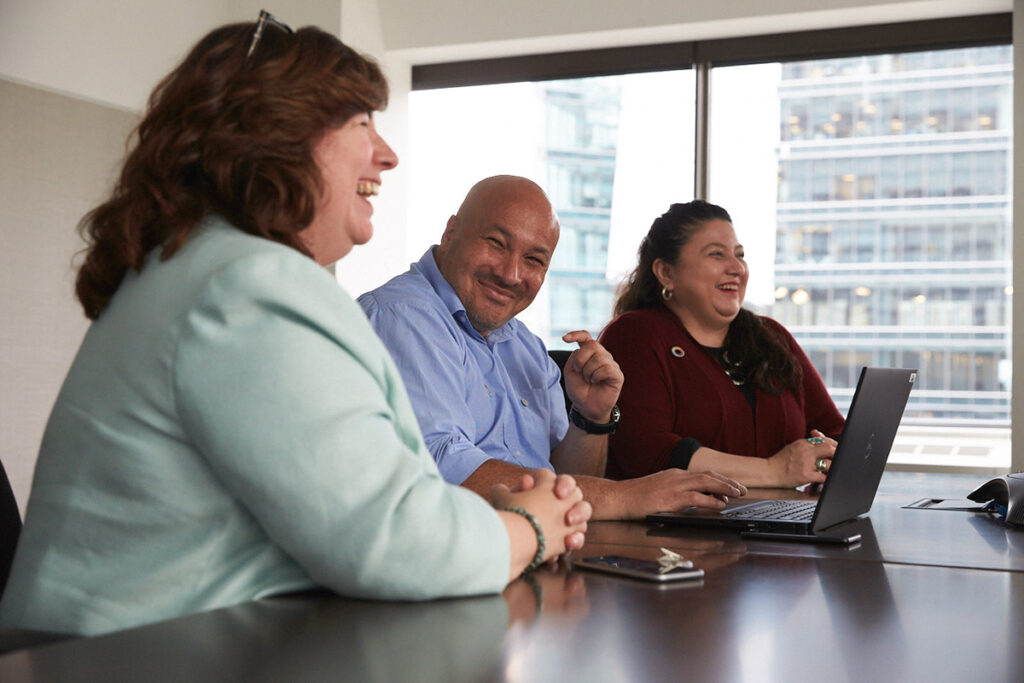 Recognition for diversity and inclusion
BMO is proud to be a recognized leader in diversity and inclusion. Learn about our recent awards.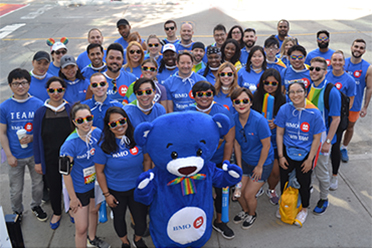 Our 15 Employee Resource Groups (ERGs) support the recruitment, engagement and retention of employees from a variety of self-identifying communities.
Our ambitious workforce representation goals illustrate our industry leadership in workforce diversity.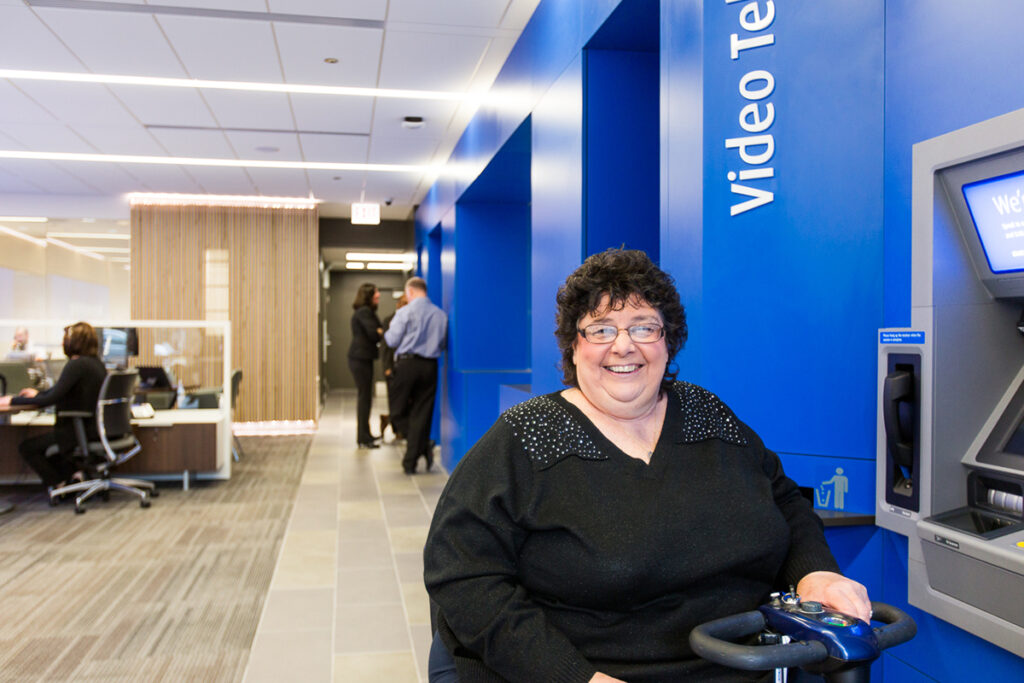 BMO is constantly working to remove barriers for our customers living with disabilities.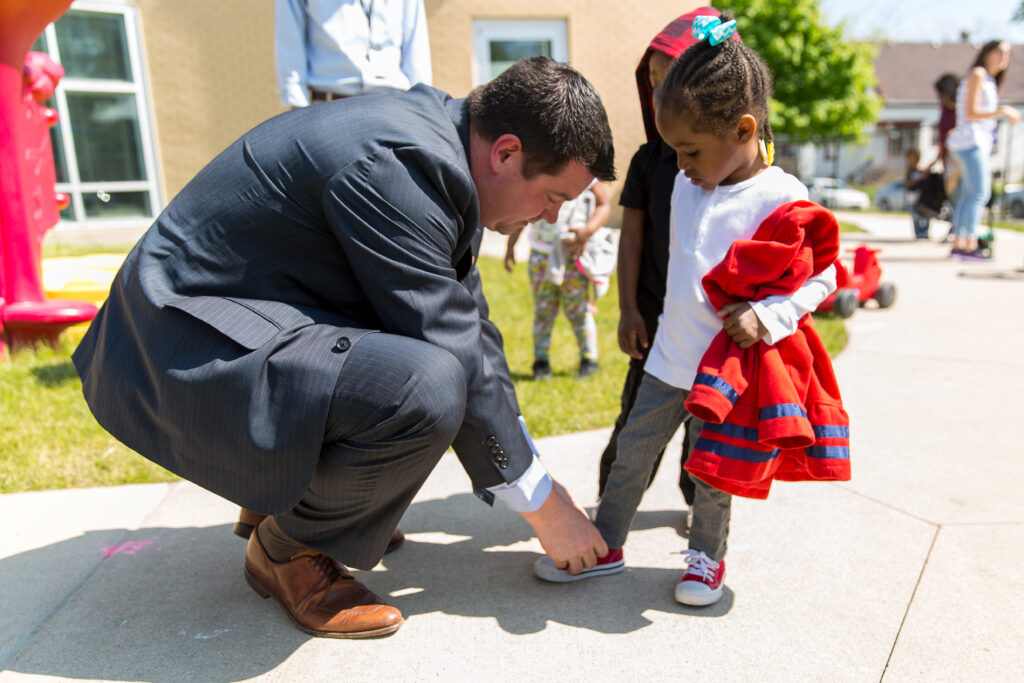 BMO's community sponsorships support organizations that work to build communities and drive social change.